SOG / Samardžić, Oreški & Grbović Law Firm and Peterhof Consulting have organized a seminar on compliance with competition law on 8th April. Participants had a chance to get introduced with the concept and scope of competition law, and gain insight into the most common competition breaches committed by undertakings in Serbia as well as the mechanisms for minimizing and remedying such risks.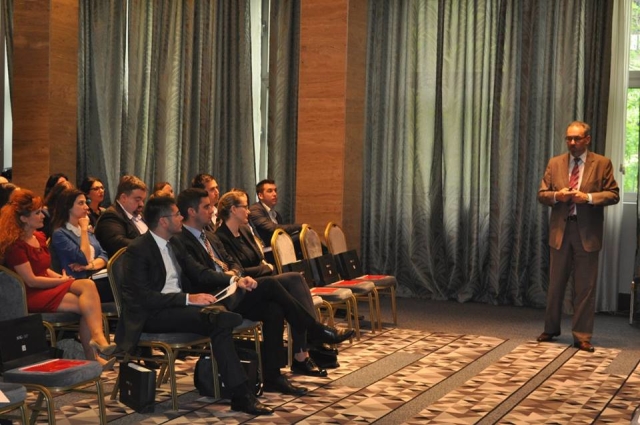 The aim of the seminar was to provide the participants with a better picture of the current state of competition law in Serbia and the best practices in ensuring full compliance with competition law without imposing unnecessary limitations to business opportunities.
The lecturers were attorney at law Nikola Kasagic (senior associate at SOG), Prof. Dragan Lončar PhD. (partner at Peterhof) and Mr. Čedomir Radojčić (Head of Competition Infringements Division at the Serbian Competition Commission). At the beginning of the seminar, Miloje Obradović PhD, the President of the Serbian Competition Commission gave a speech on the current situation in the Serbian competition law and presented plans and goals of this regulatory body for developing its enforcement policy.
Attorney at law Jovana Pušac, as a local partner of SOG, actively participated in this seminar concerned for the collection and analysis of attitudes comparative law practice for the purpose of resolving cases in the field of protection of competition in BiH.